ELGAS technical design and LPG installation support
Whether it's installing 45kg LPG cylinders or 210kg LPG cylinders, ELGAS technical personnel are qualified, professional engineers or experienced technicians with gas fitting backgrounds who have accumulated extensive design and installation capabilities. We can also manifold for larger commercial installations and install liquid withdrawal LPG cylinders depending on your business requirements. Our New Business Managers are available to coordinate your specific site requirements from initial design and layout, to site installation and commissioning.
Our experienced and specialist personnel can help you work through the necessary Australian Standards and Industry Codes to ensure your site is compliant, sized correctly to suit your business needs, and can be safely supplied.
We can assist you with LPG installation technical drawings that reference AS1596 – Storage & Handling of LPG, as well as AS5601 – Gas Installations, AS3814 – Industrial & Commercial Gas-fire Appliances, and the relevant State or Territory energy safety organisation requirements. We understand that Dangerous Goods requirements for all sites are also subject to change.
Other business benefits and services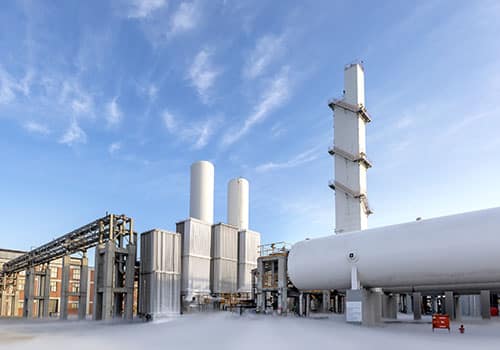 Continuity of supply
Our state-of-the-art ELGAS Cavern is the largest LPG storage facility in the Southern Hemisphere, with more than 65,000t of LPG ensuring security of supply for all ELGAS customers. ELGAS also owns and operates a 3,000t storage facility in Dandenong, Victoria to deliver at least 60 days of LPG reserves in the unlikely case of a major disruptions to refinery and/or gas field production in Australia.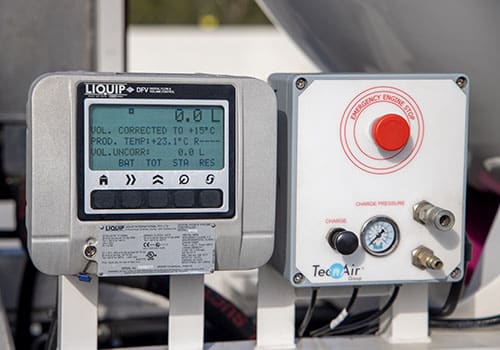 Equipment testing and maintenance
ELGAS is an industry leader in safety and compliance, with company specific software developed to oversee the recording, management and maintenance of all LPG storage assets in accordance with strict internal standards that exceed regulatory obligations. A national maintenance hotline activates national support services, with an internal national emergency response procedure in place to ensure 24/7 network security and integrity.
Looking for an LPG solution for your business?
Commercial LPG cylinder and tank sizes
Commercial LPG cylinders and tanks come in a range of sizes to suit your specific business needs. ELGAS commercial LPG cylinders include 45kg, 90kg, 190kg and 210kg, as well as 15kg and 18kg LPG cylinders for forklifts. LPG tank sizes range from 0.5 tonne all the way up to 50 tonne. ELGAS works with our business customers to forecast your expected LPG demand and to determine the best cylinder or tank solution given ambient conditions and subsequent vaporisation rates to meet LPG load requirements.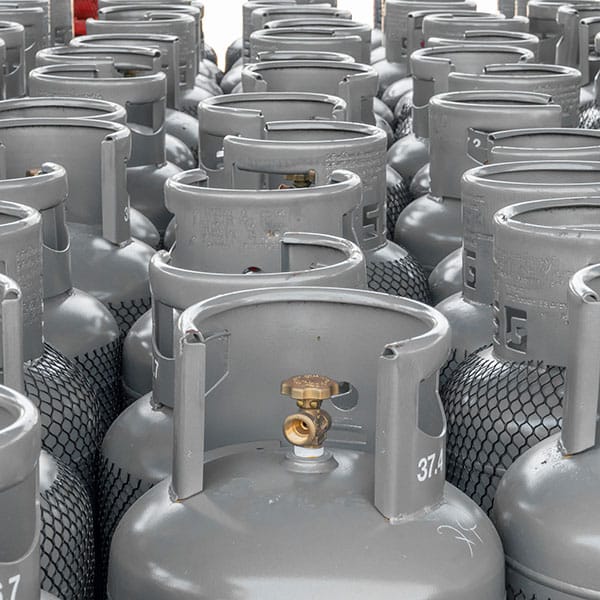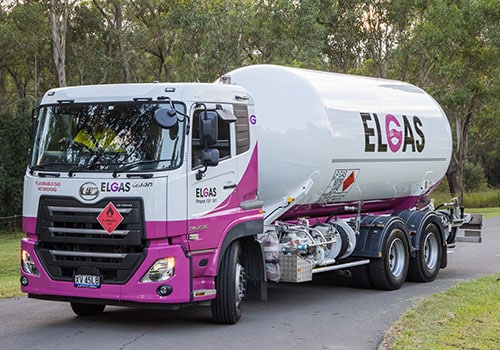 Fleet management and logistics
ELGAS operates the largest LPG transport fleet in Australia and applies proven management systems to ensure our major contractors meet strict performance and contingency obligations. Our flexible, efficient delivery systems ensure continuity of supply while controlling transport costs, cost of sales and overheads to maintain price competitiveness for LPG delivery. We have developed a bespoke Route Allocation Tool (RAT) that is supported by our sustained investment in our storage facilities as well as 65 local branch depots and more than 1,000 distribution centres.
Why Choose ELGAS for your business?
Australia's largest LPG provider
Free and reliable doorstep delivery from a branch near you
Customised solutions to suit your needs
24/7 telephone and online assistance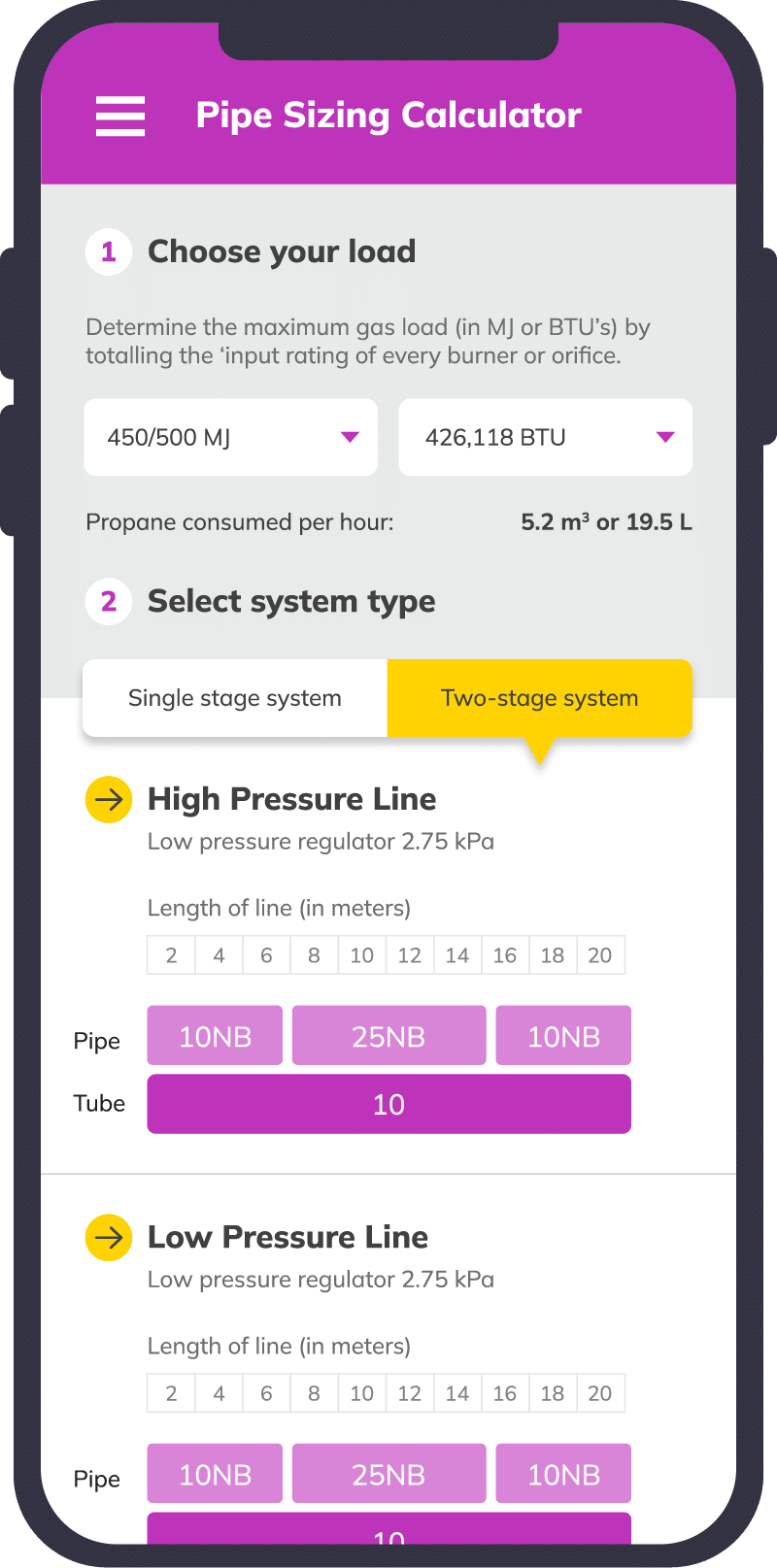 LPG gas fitting tools
ELGAS GasTools® is a free App designed specifically for Australian gas fitters. It provides information on vaporisation, pipe sizing, exclusion zones, LPG conversion factors and more. Key features include:
Vaporisation charts
Pipe sizing calculator
Cylinder size chart
LPG conversion values
Propane conversion values
Cylinder placement specifications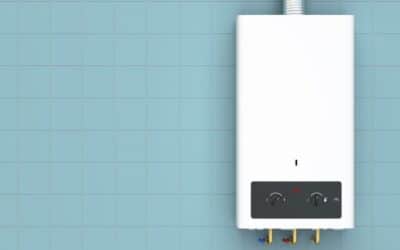 Tips on what to look for while buying a hot water systems
read more