Bulk Forklift Gas for Rapid On-Site Forklift Gas Refill 
We offer customisable solutions for medium and heavy users.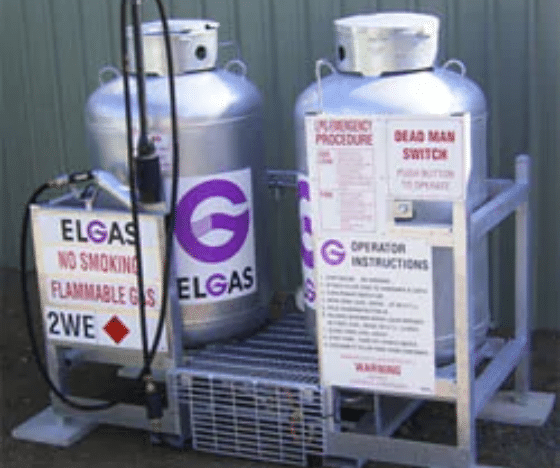 Modular Refuelling Stations – 820 Litre & 1640 Litre
• Reduced forklift gas refill (forklift propane tank refill) costs with bulk deliveries
• Elimination of remnant gas losses for additional LPG savings
• Productivity improvements with reduction of forklift gas refill time
• Improved safety through the elimination of cylinder lifting
• Annual safety training provided for all forklift gas refill staff
• Compact modular designed forklift gas refill units allow for flexible installation
• Uses 240V 15 Amp with minimal site works required
• Relocatable and expandable as your business grows
• No need for additional forklift gas cylinder storage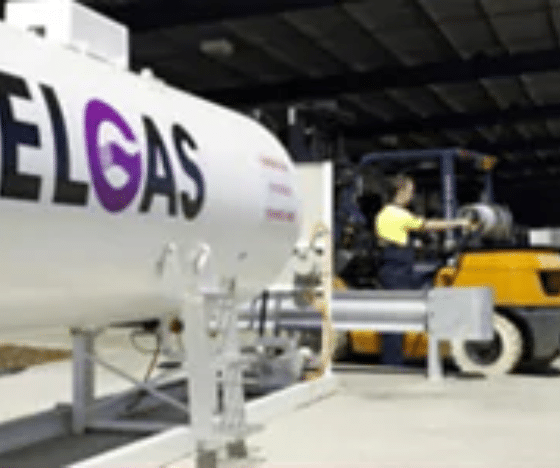 Forklift Gas Refill for Higher Volume Users
• For higher volume forklift gas refill (forklift propane tank refill) operations, we also offer larger onsite storage from 1960 litres up to 5880 litres.
• These come with special high performance pumps.
• Tanks are always protected from impacts with bollards, etc.
• Our forklift gas specialists can help you pick the forklift gas refill option that is right for your business.
Forklift Gas Refill Safety and Compliance
We provide advice on everything including placement of the forklift gas refill unit, cylinder storage, required signage and forklift gas refill safety training.

How To Refill Using PUMP'n'GO®
Refilling should only be done by trained individuals.These instructions are only meant as a refresher for those already trained. Please contact your Elgas rep if you require training.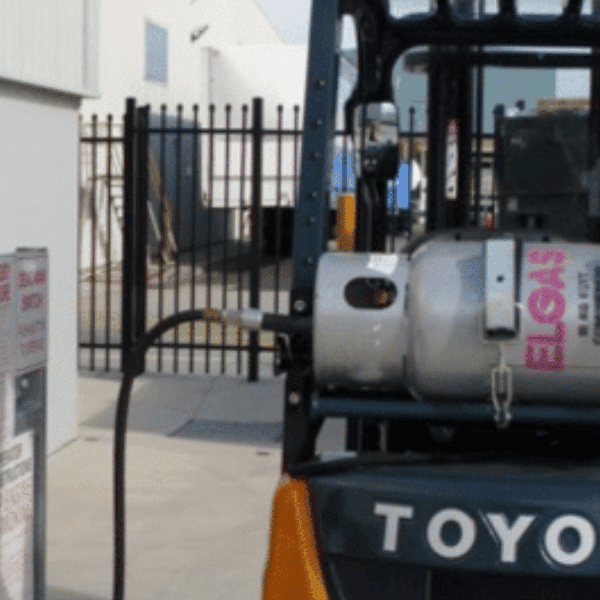 Why Choose ELGAS for your business?
Australia's largest LPG provider
Free and reliable doorstep delivery from a branch near you
Customised solutions to suit your needs
24/7 telephone and online assistance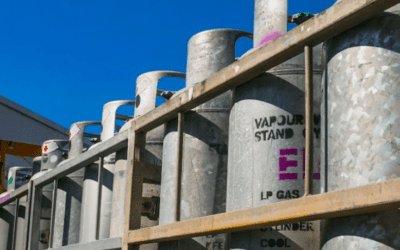 How and when to dispose existing, old, new LPG bottles of different sizes.
read more